Senior Living Management Services
Experience Where It Counts
Our senior management team brings decades of diversified experience not just in senior housing, but in strategic planning, design and development, finance, operations, compliance and marketing. This experience enables us to provide our clients and residents with customized and strategic solutions. When you hire Senior Services of America, you're acquiring practical experience to help you achieve effective results.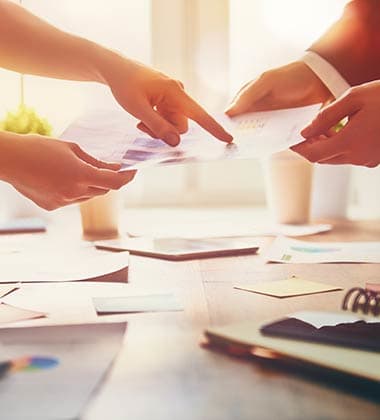 Enriching Our Resident Experience
It is this experience on which we have built the foundation of our effective management and operational services. Our program maximizes our industry expertise to implement a series of proven operating systems tailored to each community. These proven tactics result in enhanced services and efficiencies that enrich the lives of the residents we serve.
Meeting Your Long-Term Goals
We believe the long-term goals of our clients can only be met through efficient day-to-day operations. Our proven operating systems ensure that company standards and processes, guided by our organization's policies and procedures, remain responsive to our stakeholders and keep us aware of potential market opportunities.
Customized Management Plans
After years of experience in a variety of retirement and assisted living projects, we can quickly identify strengths and weaknesses of an operation and prioritize steps to achieve success. Since each market is unique, we develop a customized management plan for each facility. Management services include:
Complete operations, financial, and accounting responsibility
Administration of employment and licensing issues
Management of capital expenditures
Implementation of quality assurance program
Regulatory compliance programs
Comprehensive monthly project performance reports
Quality Assurance Measures Performance
We employ a quality assurance program at each facility to provide a tool to measure performance compared to industry standards and our mutually agreed upon goals. Every employee is empowered with the responsibility to deliver successful results to the residents and investors we serve.
Responding to Customer Needs
Our management experience in building strong teams and responding to the needs of our customers characterizes our approach of integrity, a strong work ethic, teamwork, and respect for all those we work with and serve. Our goal is to remember what is valuable to each resident and make a difference every day in his or her life.
For more information about our management services, contact us today.